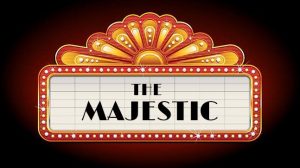 BATS is performing The Majestic, another original script by Terry Thorpe. Casting is completed! Terry Thorpe is directing, while Lisa Watson is producing. Pauline Vijfvinkel-Resoort is stage manager and Carolyn Mitchell is props manager. Esther Postuma is costume manager. We'll be performing at Folken from June 15-17.
The Majestic is a love story set during the second world war. Our story takes place almost entirely on the stage and in the office of the Majestic Theatre. A hopeful star, Kate, joins the theatre group and soon falls in love with the owner's son, Harry, who goes off to fight during World War II. While he is gone, Kate, Harry's mother, and the Majestic Theatre group, including Lucille, an autistic girl taken in by the Harry's mother, struggle to keep the theatre afloat and its players safe from the threat of a local mob madame.
Tickets can be bought online from Folken.
We're happy to announce the support from the Stavanger Kommune in the form of a c
ultural grant.
Keep up with calls for upcoming events and activities by joining the Facebook group. Here's the list of upcoming and ongoing events:
workshops (see our Facebook page),
annual general meeting in September-ish,
our annual Rocky Horror Picture Show October 7, and
a call for pantos to be cast in October-ish.